Certifications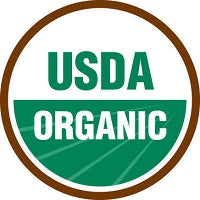 Products USDA certified Organic. Which means that the farmers don't use any synthetic process to grow their grains, fruits, nuts and any other ingredients present in our website.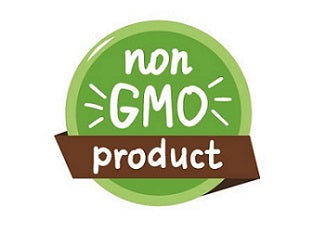 Non-GMO certification means non-genetically modified organisms. At contrary an ingredient that has been genetically modified are created in laboratory using genetic modification. Since our products are organically grown the use of GMO is prohibited. Find more information here
Let customers speak for us
Jann, Hank SILVER STRIKE WINERY
Organic Dried Chives
Organic Dried Cranberries
Organic Dried Cranberries
Wild rice
Very good wild rice. Cookes well
Organic Wild Rice
pineapple review
The dried pineapple is quite good and nuts and figs were great as well. Thanks. Daniel Jones
Organic Dried Pineapple
Excellent product and price.
These Organic Roasted Salted Macadamia Nuts are fantastic and at an excellent price. Will definitely buy again!
Organic Roasted Salted Macadamia Nuts
Not worth buying
Purchased bay leaves. Arrived 2.5 weeks after ordering. Arrived in a plastic bag that was ripped opened through transit. Bay leaves were broken into pieces. After sifting through the bag, many were still on twigs, holes from bugs eating the leaf prior to dehydrating, browned leaves as well. Think twice before buying ORGANIC bay leaves from Bulkeeze.com
Currently I have an email sent to customer service regarding the way my purchase was sent and received.
Bulkeez.com
Great product! Love the millet and amaranth!!!
Came well packed and is so delicious!!!! Thank you, Bulkeez!
Organic Millet
Good products poor packaging.
I really like your products, especially the cranberries, however the packaging was a disaster. The box was all torn up and the ants got into all my peanuts and banana chips. Lots of work to clean out the ants. Our package was delivered Saturday and we came home Sunday and unfortunately due to ripped packages the ants got into the box that was laying next to the garage.
Organic Mammoth Pecan
Great quality dried mango!
Our family has been enjoying this quality, dried mango pieces, perfect for school, lunch or snack on the go. Tastes true to mango without any thing else added.
Organic Dried Mango
Always a Reliable Instant Snack
Raw Almonds ground together with Chestnut Flour is one of my "Saint Hildegard von Bingen"-approved snacks. On the go, I add a little water and eat it to be re-energized.
Organic Raw Almonds
Wonderful
I absolutely love buying my TVP from Bulkezz. One thing to be aware of is every time I received an order the bag inside, have a big rip in it, and some of it will have leaked out in the cardboard box, so be prepared to move the TVP carefully to another container.
Organic Textured Soy Protein
Quality Hibiscus
The hibiscus appears to be high quality and perfect sized pieces for bulk tea making. Mahalo.
Organic Dried Hibiscus Flower
Very good
I really like the ginger. Soft, fresh and delicious.
Organic Crystallized Ginger
Best Peanuts EVERE
I am not a peanut lover. Actually, I never even liked peanuts. Then my taste buds met Bulkeez Organic Salted Roasted Peanuts and we are in love! Buy them in bulk. You will love them too.
Organic Salted Roasted Peanuts
Still waiting to receive my order
If I ever receive the order, I'd be happy to give a response
Organic Crystallized Ginger